Interview Questions Answered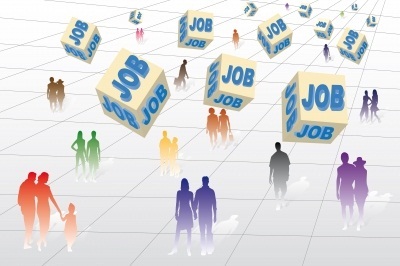 Welcome to
www.interview questions answered.net
Whether you have an important interview coming up or just want to be prepared when you do, you should find all your interview questions answered here.
You have your  questions answered from the most common interview questions to the toughest. We aim to make you confident, well-prepared and successful.
Take time to have a good look round the site. There are lots of pages with practical interview tips and down to earth advice on how to:-
And if you need further help we provide:-
'I am truly satisfied and impressed about the high quality Interview Coaching service I got from Julie. All my interview questions answered she was very professional and helped me understand what the interviewer will look for. She gave me a powerful tool to match the critical skills required for the position with my own experience and qualifications. Also, she provided me with extra information about salary negotiation, critical thinking, sample answers and behavioral interviews that improved my general understanding of the whole process. I will definitely recommend Julie Sanders as an interview coach to my friends and colleagues' Amin, Venezuela
---
Successful Interviews
 are the result of thorough interview preparation, confident first impressions, managing the interview and answering the questions in a way that convinces the interviewer that your skills match those required by the job.
Thorough preparation will always give you a head start over the competition and with our expertise and research you can be sure you will be able to do this successfully.
Whether you have a traditional face to face interview, a group interview, panel interview, phone interview, or if you are aiming for a senior, high-flying position or a junior, temporary holiday job you will find all your interview questions answered here.
We can help with top tips on how to handle the interview; including managing your body language, creating rapport and calming those interview nerves.
You will be able to predict the questions you will most likely be asked including the most common questions, the top ten questions, the top 100 questions and questions to ask the interviewer.
There are sample answers with 'scripts' to get you started in answering interview questions. We also have a model answer formula so you can answer any question that might be asked.
If you have a behavioural or competency-based interview you will need to provide 'examples' so we have a page devoted to this.
Tough questions are the difficult ones that you didn't predict so you will find our advice on how to respond to these too.
Salary questions can be the hardest so we have help on this and can send you our FREE Guide: Ten Secrets of Salary Negotiation'.
We are mindful that you might want on going support or more in-depth help so if so take a look at our Resources page, our Interview Coaching services  and our FREE CV Review Service via our partner company the CV Centre. All your interview questions answered via thse resources.
If you need a new targeted CV or Resume we can do that for you too.
You can read our real-life Coaching Case Studies and you can email us via our Contact Page if you need to.
Thank you for visiting our interview questions answered website. We are adding information all the time so please bookmark us so you can revisit frequently and of course, tell your friends too.
We hope the right job comes your way very, very soon and when it does we wish you every success.
With best wishes
Julie Sanders
PS To help you navigate the website all pages are listed below.
---
Interview Questions Answered
The above photo is used with thanks to
Image: xedos4 / FreeDigitalPhotos.net
What is an Interview Coach? Julie Sanders, the author of this website explains how her expertise can be used to help answer your questions and how to book a personal coaching session?
Make sure you can answer the top ten most frequently asked questions with our sample answers including scripts for the most common questions; 'Tell me About Yourself?' and 'Why Do You Want this Job?'
Professional interview coaching, get advice and practice your answers. Mock interview practice.
Interviews can be stressful but you can learn to beat those interview nerves with our proven tips and strategies to reduce your anxiety and give you a huge confidence boost.
Only meticulous, thorough interview preparation leads to interview success, not luck or chance. Make sure you know all the tips, techniques and shortcuts to make your hard work pay off.
Not only will a professional interview portfolio impress the interviewer, it will act as your back up support on the day. Find out how to build a portfolio that will help you succeed
A successful interview in three steps
Checking the job is right for you, knowing what the interviewer wants and thorough preparation are the ingredients of a successful interview. Find out how to get started in three easy steps.
If you don't have too much time available for your interview preparation start here. Our top interview tips will guide you speedily through the process and show you where to begin.
If you've never been to an interview before or it's been a long time, brush up on what to expect and how to handle the interview itself with our top interview tips.
Applying the basics of body language will help you appear confident even when you don't feel it. Our guide to essential non-verbals will help you create good rapport with the interviewer.
First Impressions are known indicators of interview success. You never get a second chance to make a first impression. Be your own best advert with our guide to interview image.
There are no set rules as to the most likely order of questions but knowing the most logical sequence will help you understand how a typical interview will develop.
Read this page and you'll never be stuck for interview answers. We have sample answers to common questions, model answers so you can build your own and scripts for you fill in the gaps.
Predicting the interview questions in advance is the key to your preparation. Find out the top 10 questions, common questions, the top 100 questions as well as tough questions and safe questions.
The top ten questions and versions of them are predictable. Interviewers will expect you to answer them confidently and convincingly. There can be no excuses, make sure you know what they are.
Tough questions are the hard to answer, unpredictable questions asked in a confusing way making it a challenge to know what to say. Read our guidelines on answering the worst questions.
You will not be asked all of these Top 100 questions but use them freely to rehearse your answers with a partner. Ask them to pick a selection from the list and see how you get on answering them.
Master the art of salary negotiation and make sure you are paid what you are worth with our FREE Salary Secrets guide, our comprehensive salary checker and tips on how to answer salary questions.
Coaching Case Studies & Mock Interviews
Our real life Coaching Case Studies and Mock Interviews show you the questions our clients want answering. Learn alongside them with our tips and recommended links.
Professional CV writing services from The CV Centre, the UK's leading CV service. Have your CV written by the experts. Free CV help and advice.
This is the page to find links to our recommended interview books & other useful links and resources.
Need a CV writing professional to give an honest opinion on your CV? Take advantage of The CV Centre's FREE CV Review service.
What salary do you want is a frequent and tricky interview question. This FREE Guide to Salary Secrets gives ten practical negotiation strategies from experts to secure the highest salary possible.
This page answers all your types of interview questions including panel interview questions, telephone interview questions, bahaviour based interview questions and situational interview questions.
We take confidentiality and our responsibilities very seriously so we would like to publish our privacy policy and disclaimer. If there is anything you wish to discuss or query please contact us.
Explore our sitemap to find answers to all your interview questions
---
Share this page: Enjoy this page? Please pay it forward. Here's how...
Privacy Policy& Disclaimer Sitemap
© Copyright: Interview-Questions-Answered.net