First impressions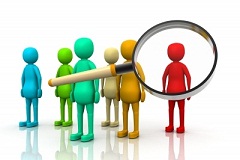 They really do count.
Make sure you get your interview off to a flying start
Everyone knows that, like it or not, first impressions matter. Within 30 seconds of meeting the interviewer will have begun to decide whether you are a potential employee or not. Maybe they will even have decided whether they will employ you. Scary!


Here is an interesting article 'Do Good looks Equal Success?'

But what do 'first impressions' mean? And how can you be sure you've got yours right?
However informal you think your interview will be these are the protocols you can't afford to ignore.
Here are some basic interview etiquette guidelines that you should be aware of:-
Arriving
Breaking the ice
Shaking hands
Accepting refreshments
Sitting down
Getting started with the interview
It is also to do with the clothes you are wearing. Find out more about interview etiquette and how to dress for success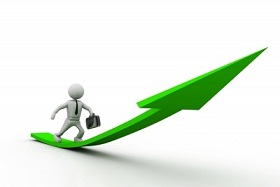 by clicking on the links.
Some people think that first impressions are superficial and interviewers shouldn't be swayed by image. But if this is you, think again.
In a competitive job market 'being yourself' it is simply not worth the risk.
You are your own advert so you must be the best version yourself as you can be. If you want the job play by the rules and make an effort to create a positive first impression
It works like this. If the interviewer is impressed by what they see they start to think you might fit into the job.
Subconsciously, they hope that your answers will reinforce their gut instinct. They hope that you will prove you are indeed right for the job.
In other words they feel positive towards you and inclined to be 'on your side'.
Alternatively if you make a poor impression the interviewer will not feel so well disposed to you. You are working uphill from there trying to make your answers compensate for the initial lack of rapport.
Experienced interviewers take steps to reduce the first impression effect and to make the recruitment process more objective.
This is why people interview in pairs, why they use checklists and why they often run assessment centres.
Their aim is to reduce subjectivity and increase the chance that the person they recruit is the right one. They want to go beyond what they see.
Less experienced interviewers without realising, rely on first impressions a lot more than they would care to admit
It has been said that an employer would rather employ someone with a good image than a post graduate degree. In reality this doesn't mean qualifications don't count.


It means that provided both candidates can do the job the interviewer would rather choose someone with a good image.
This is because when you are selecting someone you are not only hiring someone to do the job. The successful person is going to represent you and be your ambassador. It is the employer's reputation at stake and that means choosing someone with a good image as well as someone who can do the job.
If you are going to work in sales, HR, customer service or any line of work where face to face contact is important having a great iamge will be even more essential.
Click here to read tips on how to dress for success and for more on interview etiquette

First Impressions to Handling the Interview


---
Thanks for the photo above to:-
Image: renjith krishnan / FreeDigitalPhotos.net