Answering salary questions - our tips
What do you earn & what salary do you want?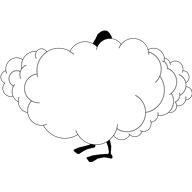 What do you say when asked what you earn or what you want to earn? Answering salary questions can be challenging.
Experienced negotiators agree that the person who gives the exact figures first is the person who will lose out in any negotiation.
In fact people can rule themselves out by being seen as too expensive or not earning enough and therefore 'not worth it'.
To make sure you are not caught out here are our tips for answering salary questions.
The aim is to save salary negotiations until after the interview.
Sometimes the interviewer will surprise you in the interview by asking about your current and/or expected salary.
Answering salary questions during the interview.
Be prepared in the event the interviewer puts you on the spot and asks about salary during the interview. If possible avoid giving a clear answer.
In the heat of the moment you may say something you regret and in the excitement of thinking you are about to be offered a job you may accept salary you really should reject.
Keep a cool head when the question of salary arises. Your interview aim is to get the job offer. When you have received this, then is the time to explore what is on the table and negotiate your pay, conditions and benefits.
Question 1
What is your current salary?
Warning: If possible do not tell the interviewer! They will most likely be 'trying it on' and will not expect a direct answer. Stay vague.
Instead base your answer on these options.
Tip 1
Avoid figures completely. Say something like 'I'd rather leave questions of salary until we've decided whether my skills match what you are looking for. For me the nature of the job is as important as salary so I am quite flexible. I would prefer to not box myself in at this stage'
Tip 2
It might not be possible to avoid stating a figure. Instead give a wide salary range and indicate that your employer currently pays you towards the top end which attests to your level of success and contribution to the company
Tip 3
If you know your salary is rather low. Say that you took the job knowing the salary was lower than you might expect. The reasons were to get experience/move sectors/ move for family commitments etc. However you do get certain perks which are worth a lot to you to compensate. And you are looking to increase your salary now you have got your experience, skills, knowledge & qualifications etc.
Tip 4
If you judge the employer is prepared to pay significantly more than you earn you could try this. 'My salary is XXXX but I also have opportunities for overtime, flexitime, private medical insurance, car etc which have the effect of increasing my basic salary quite considerably.
Question 2
What salary are you looking for?
Warning: If possible do not tell the interviewer! They will most likely be 'trying it on' and will not expect a direct answer. Stay vague. If you cannot avoid giving an answer try and keep it within an acceptable range. That way you can negotiate later
Tip 5
If pressed make it clear that you are interested in the full package not just the salary itself. And politely suggest that negotiations might be best saved until you have a clear head after the interview
Tip 6
Keep in mind the objective is to get the job offer and negotiate later. Remember salary is not the only negotiable. There may be more on the table. You should also be interested in the full package which could include:
Cash bonuses, profit share, commission, overtime, performance related pay, bonuses
Time off, flexitime, holidays, cover for child care days
Sickness, absence and sick pay
Car including company car, fuel allowance or car allowance, car lease schemes
Training and professional development opportunities
Medical benefits including private health insurance, health club, gym membership
Pensions including private or public schemes, pension contributions
Child care and flexibility with child care arrangements
Share options
Termination notice, unpaid leave
Hopefully by answering salary questions using these tips you will postpone any further discussion until you have actually been offered the job. Salary negotiation is the next step.

To return to our Salary Negotiation page click here

For a copy of our FREE guide, Ten Secrets of Salary Negotiation click here